So Now What?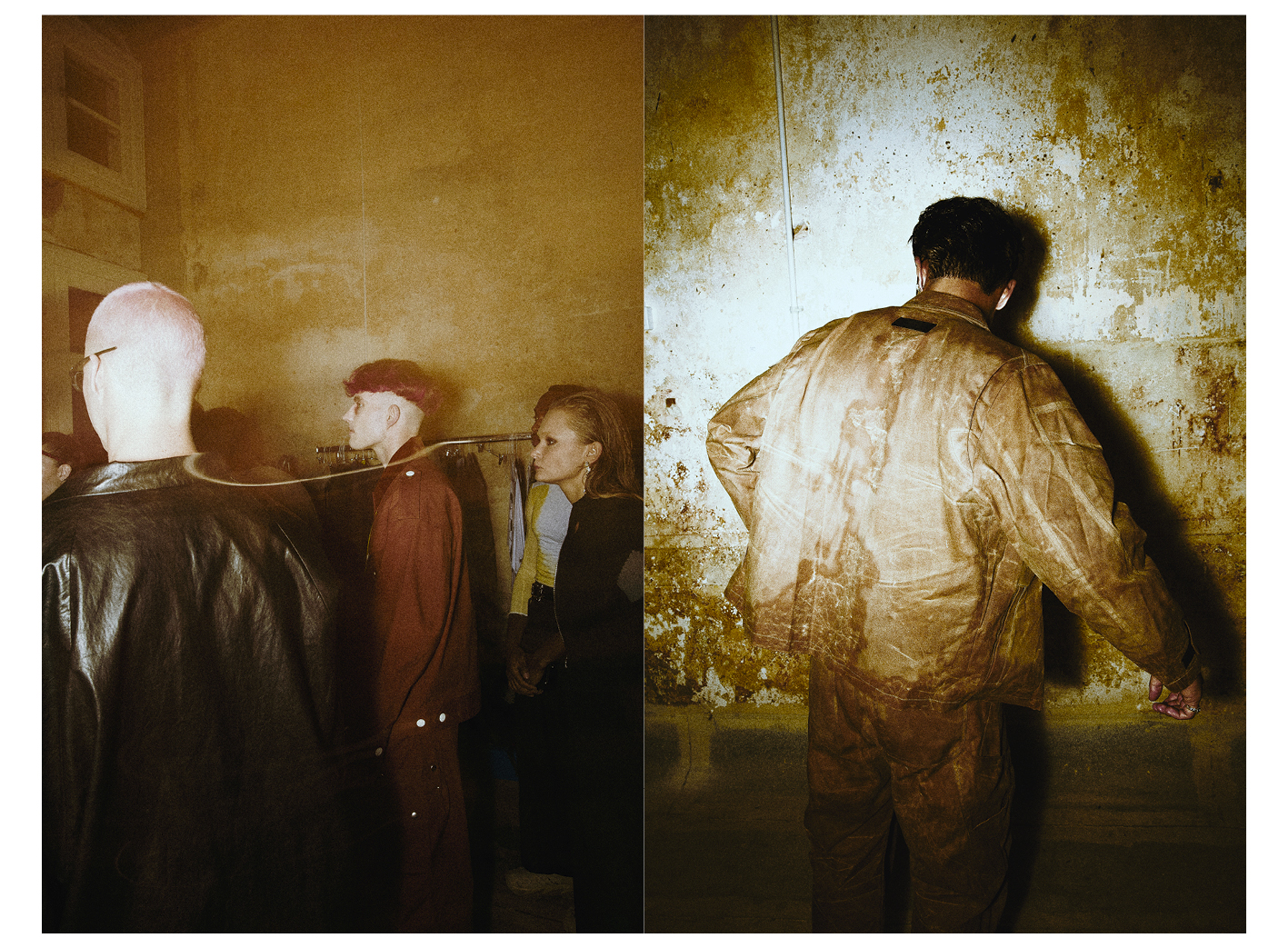 left: Black Suit: Ajobyajo Brown suit: Staffonly
right: Suit: Roaringwild Model: @lovelyrabin
SO NOW WHAT?
The state of the world is bad and the future is unknown, so now what?
Should we fight the system and try to rebel against the power to save ourselves and our future? Or should we just focus on having our best life, fulfilling ourselves, because what's the point in changing anything if nothing ever changes?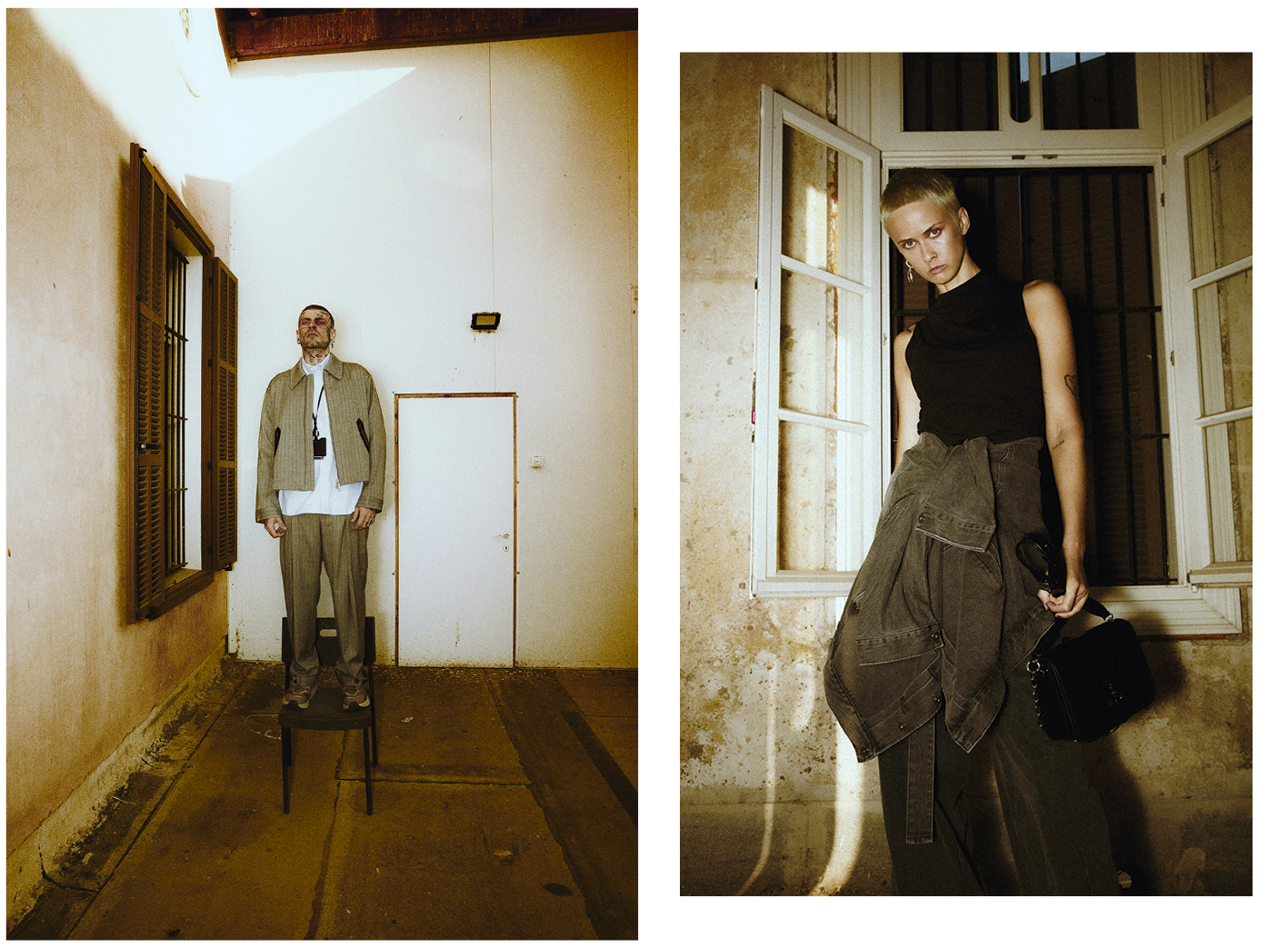 left: Suit: Staffonly, Shirt: Ajobyajo, Bag: Staffonly, Model: @johnny.nafesh
right: Tank Top: Matnas Jeans Suit: Ajobyajo Bag: Sankuanz Erring: Ateleia Model: @li_otvali
left: Jacket: Roaringwild Belt: Sankuanz Pants: Ajobyajo Model: @johnny.nafesh
right: Jacket: Roaringwild Pants: Ajobyajo Bag: Sankuanz Rings: Ateleia Model: @killwongi
left: Hoodie: Roaringwild Pants and Socks: Allatonce Rings: Ateleia Model: @killwongi
right: Shirt and Skirt: Staffonly Socks: Allatonce Earring: Ateleia Model: @olivia.keppel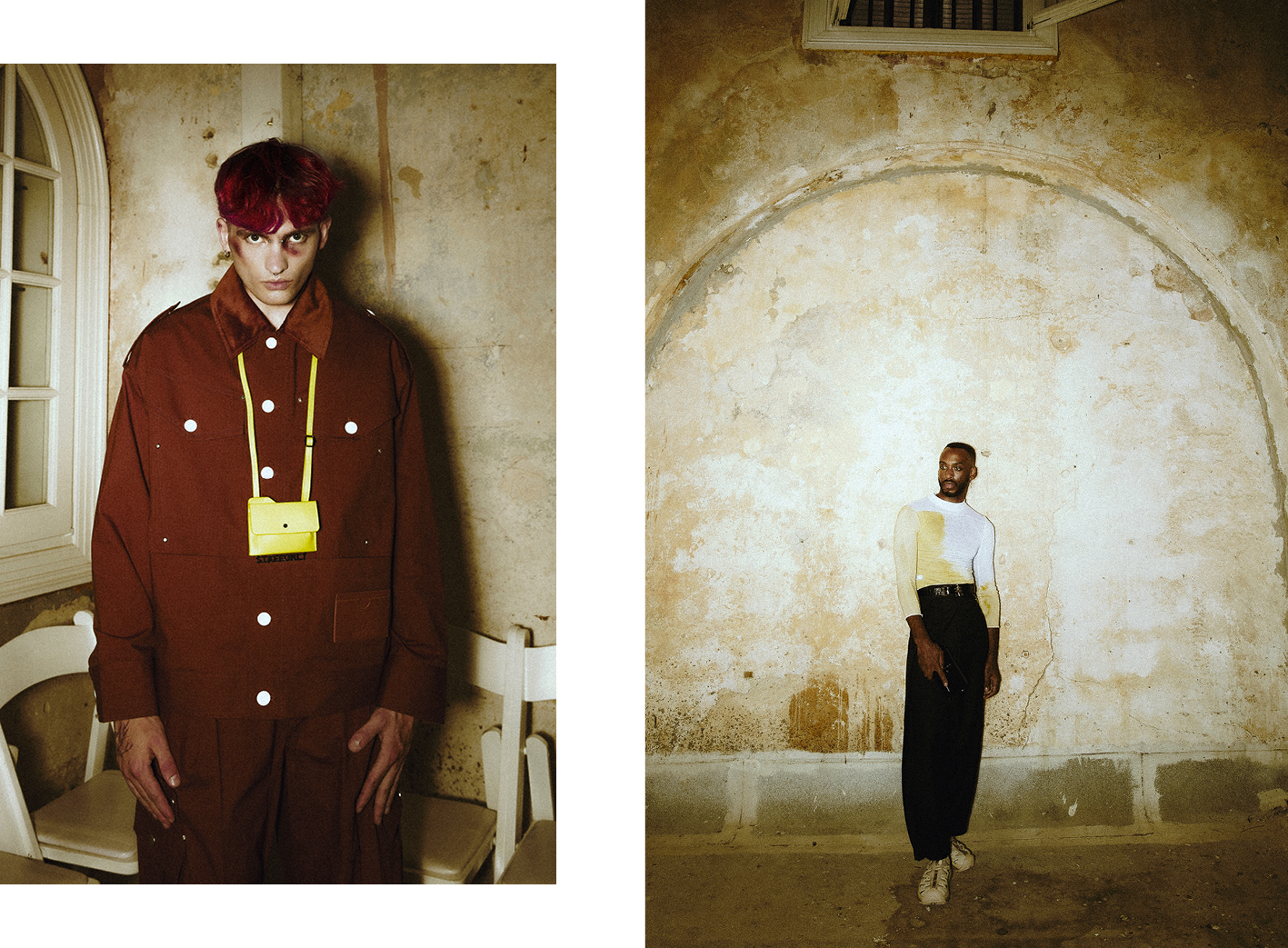 left: Suit: Staffonly Bag: Staffonly Model: @exdullalias
right: Shirt: Matnas Pants: Ajobyajo Bag and Belt: Sankuanz Jewelry: Ateleia Model: @tresbonswag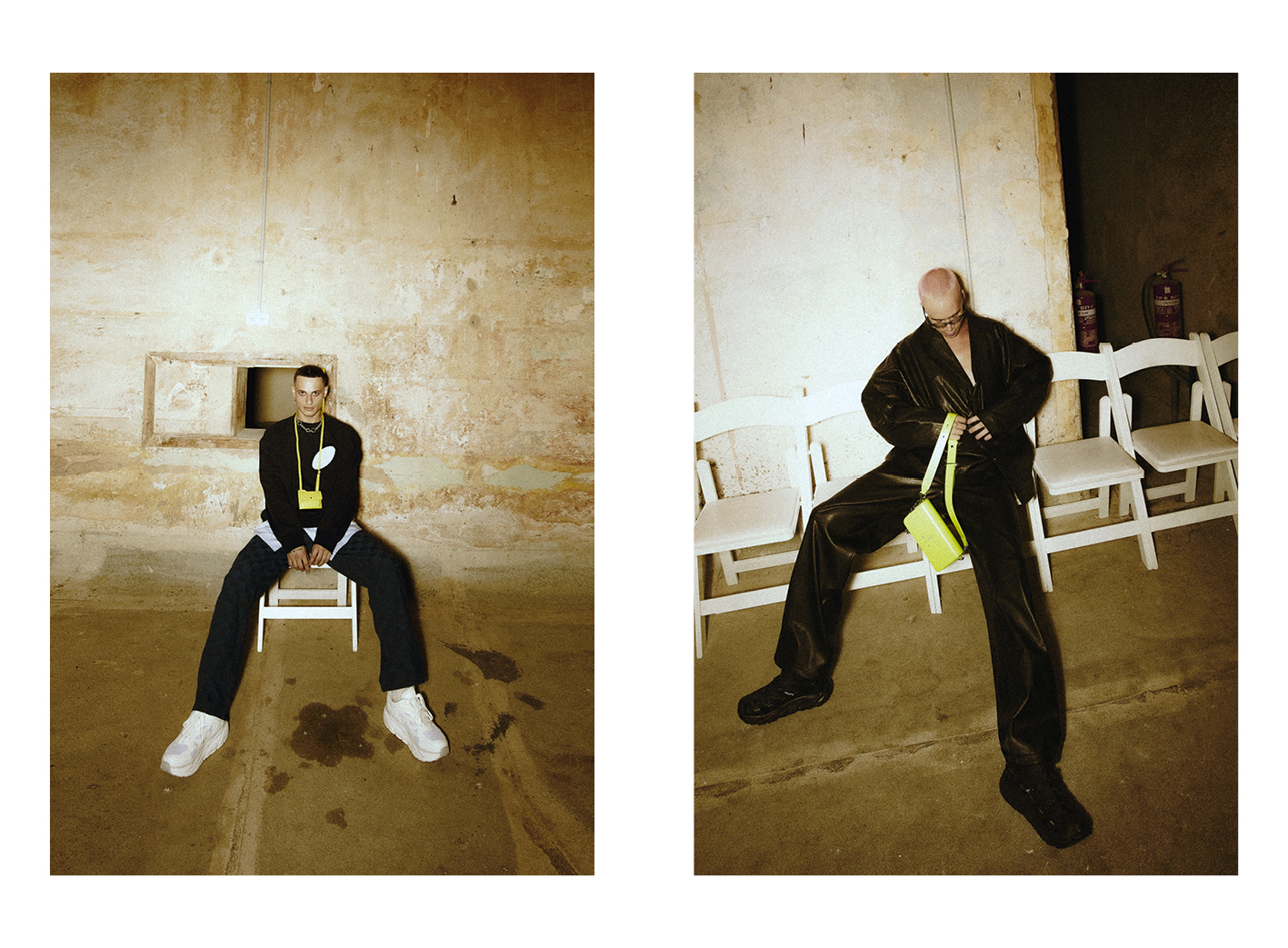 left: Crewneck: Staffonly Bag: Staffonly Pants: ajobyajo Jewelry: Ateleia Model: @playoddy
right: Suit: Ajobyajo Bag: Sankuanz Model: @vaniock
Vest: Roaringwild Rings: Ateleia Model: @guyhamelech
right: Shirt and Hat: Ajobyajo Pants: Matnas Choker and Earrings: Ateleia Model: @sophieakel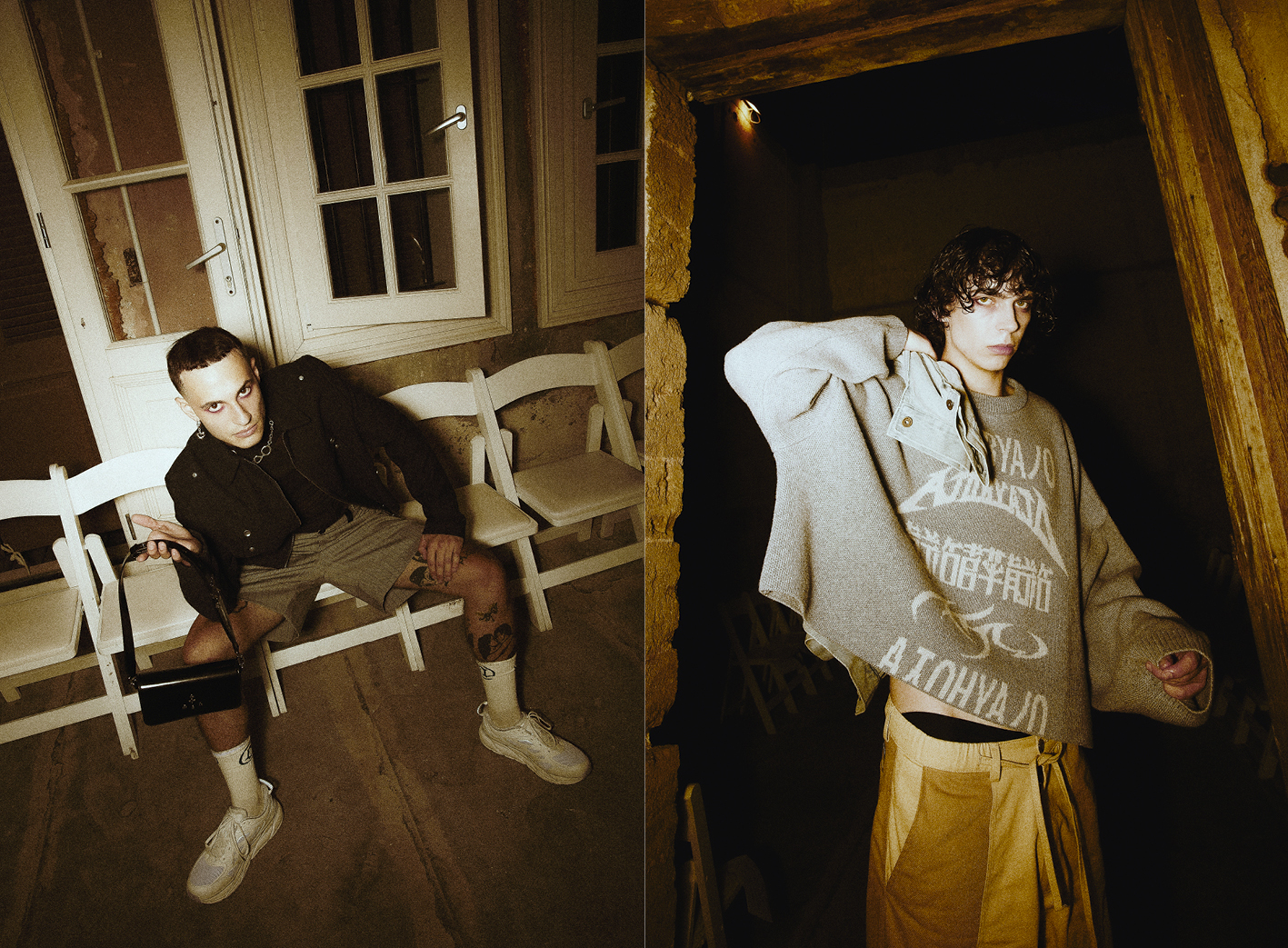 left: Jacket: Roaringwild Pants: Staffonly Shirt: Matnas Bag: Sankuanz Jewelry: Ateleia Model: @playoddy
right: Knit: Ajobyajo Model: @yezhiv
Photographer: Saar Pesach @saarpesach 
Creative Direction: En Culture @en_culture 
Styling: Nica @thats_nica Maayan Loven @maayanloven Fany Soloveichik @fanyshely 
Shoes: Hoka Israel @hokafansisrael 
Hair&MakeUp: Batel Bel @batel.bel Gaya Yaffe @gayayaffe Hod Moyal @hodmoyal_ Inbal Shumer @inbali_ Nof Sasson @nofsson 
Models: Artem S @playoddy Avi A @aviattiasitsme Benny W @killwongi Darnell R @tresbonswag Guy S @guyhamelech Hen N @__hen Ivan L @vaniock Yezhi V @yezhiv Johnny N @johnny.nafesh Nick L @exdullalias Olivia K @olivia.keppel Polina G @li_otvali Rabin M @lovelyrabin Sophie A @sophieakel